Saving Pups & Finding Homes
Our Story
For nearly 5 years, we have been dedicated to rescuing and providing care for adorable pups. Along the way, we've even kept a few as part of our own furry family. With a deep passion for animals, particularly dogs, it has always been my dream to create a rescue centre. When my boyfriend and I moved to our 10-acre ranch 10 years ago, I knew this dream would become a reality.
And now, it has finally happened. Starting in July 2019 and completing the last kennel on November 8th, 2019, I am beyond thrilled to announce that our rescue center is open and ready to welcome more dogs in need. We work tirelessly to rescue dogs from various locations, including shelters in Canada, LA, and even Mexico.
Our first rescue, Maverick, came into our lives 18 years ago. He was an old English Bulldog who lived until the age of 15.5. Maverick may have been stubborn, but he taught us the true meaning of unconditional love. It is in his honor that we dedicate our rescue efforts. Every dog we rescue deserves the same unconditional love that Maverick bestowed upon us.
We are incredibly grateful for the opportunity to rescue and find forever homes for these pups. Join us in making a difference in the lives of these amazing animals.
What Drives Us
Our Mission
We want to provide all dogs with the caring and loving homes they deserve! Whether it be through accepting surrenders or going out and rescuing these pooches, we're here to provide them with a forever home. It doesn't matter what size a dog is – we have a sweet spot for all of our four legged friends. That's why we feel so passionately about finding each and every pooch their perfect forever home. Ensuring these furry critters find the right family is our mission.
A dogs love is Unconditional, we help them find their forever love!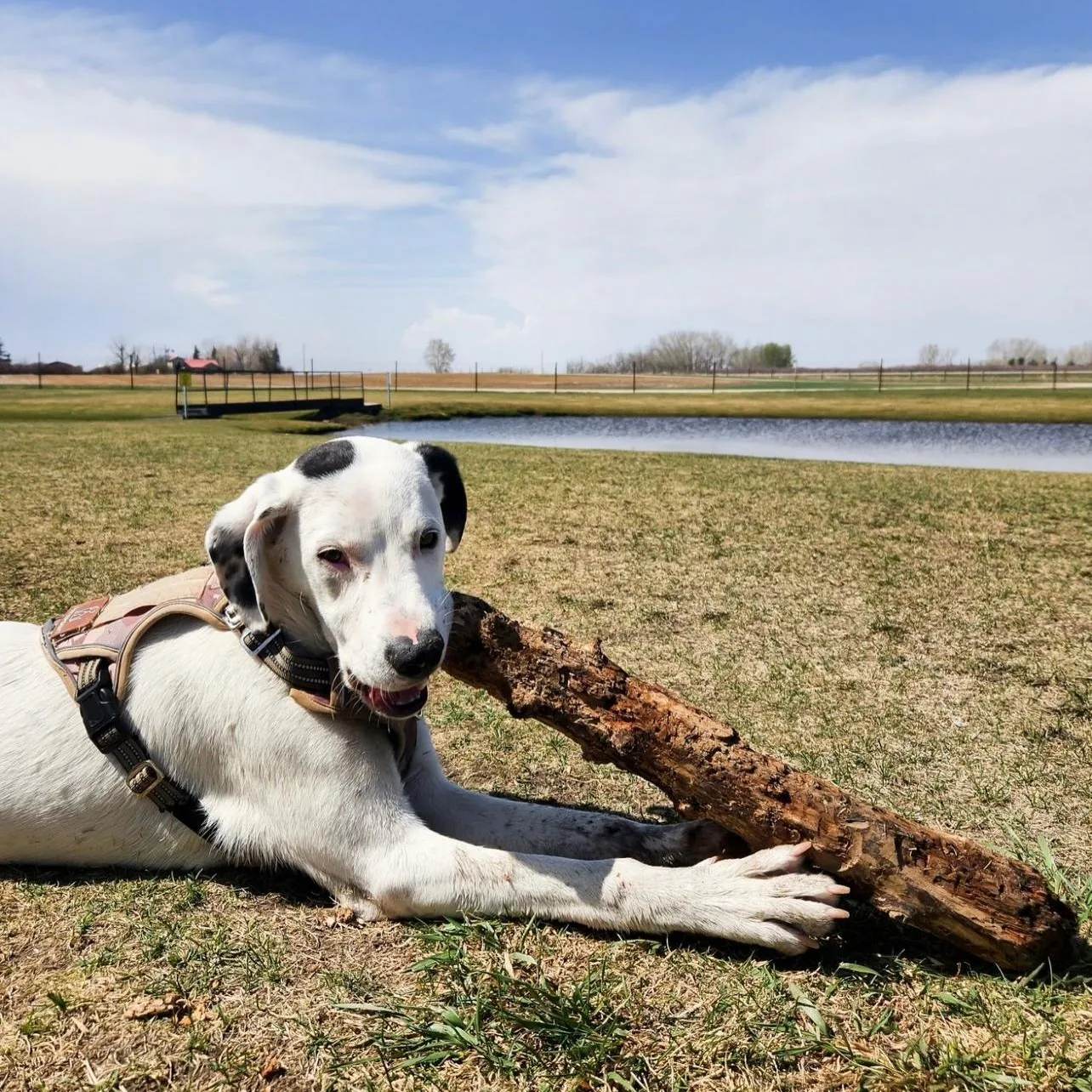 Pups With Soul
Our rescue center is top of the line, with 11 spacious kennels designed to ensure comfort for our furry residents while they're here. They also have an expansive 1500 sq foot dog run where they can stretch their legs and explore! Outside runs are available, too! For an extra special treat, we give running and walking privileges on our 10-acre ranch. This gives them the chance to really enjoy the natural scenery as they move about freely throughout life at the shelter.